Mar 11, 2021 01:49 PM Central
Kara Johnson
Hey there!
Cleaning is such a cliche term. When you have kids you could be cleaning all day every day... for all of eternity. Is what it feels like am I right? So when you ask yourself why cleaning overwhelms you... well you have your answer right there. Kids. or pets.... or both...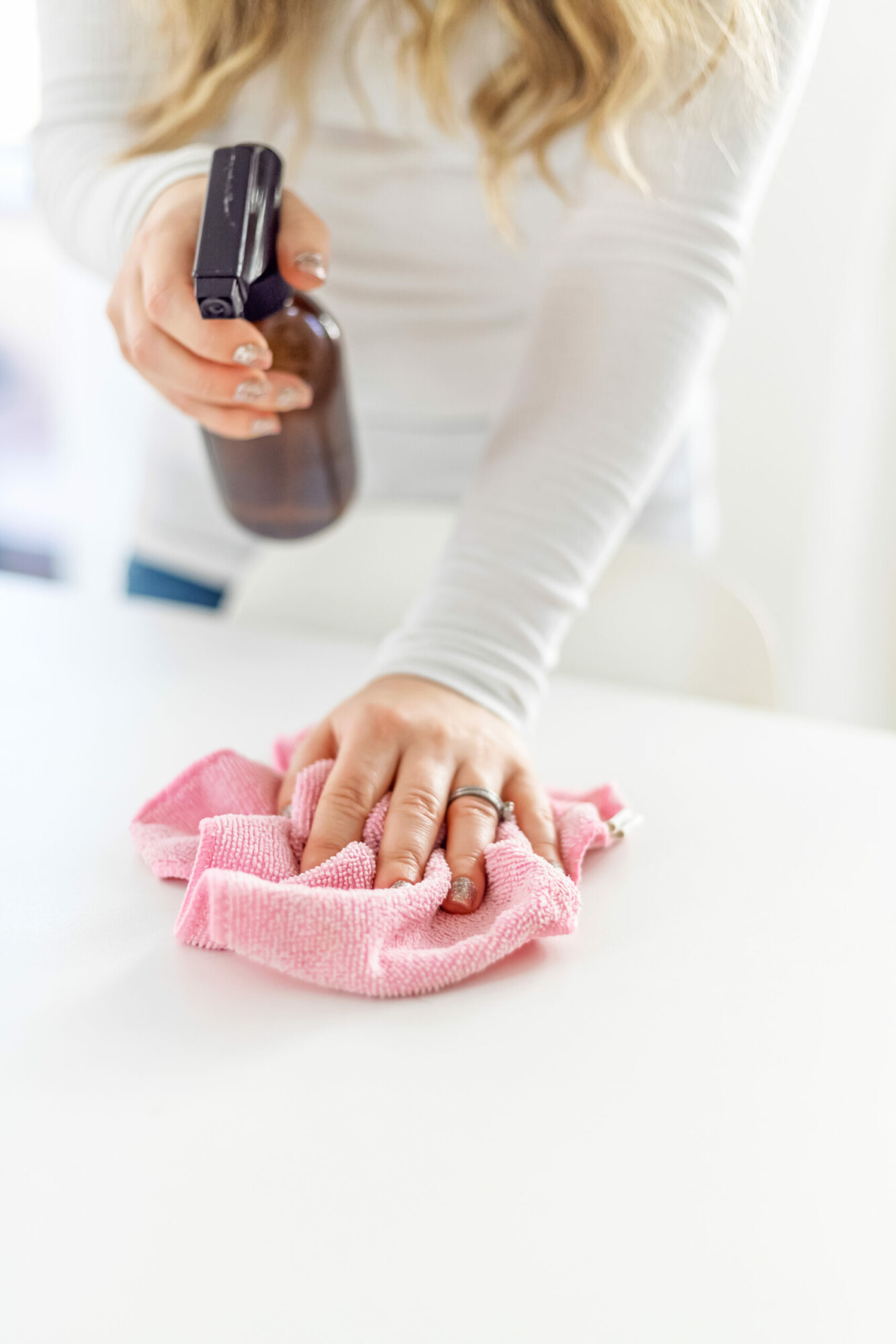 Let's get to the nitty gritty of overwhelm. Its a feeling of... where do you start? what should you focus on first? when you have no clear direction and feel like things are just swirling around you, you don't get anything done.
I have felt this feeling many times. I remember feeling like I had my life together, right. I was in nursing school, just had our third child who was a couple months old at the time, and I decided to bring all three kids in for well-child visits. Well that doesn't sound too bad does it? It isn't until the doctor asks "how is everything really going for you at home?" and then the waterworks came from NOWHERE. I sat bawling in that doctor's office for like ten minutes telling her I just felt so overwhelmed with all of my to-do's. I was taking care of a new baby, two toddlers, and in an intense nursing program. What did I think I was doing??? That wasn't all, its taking care of the bills, the house, social life, and my life was so un-balanced it wasn't funny.
That's when overwhelm sinks in, and you end up doing nothing. You're in survival mode. So literally all that gets done is the bare minimum. You don't have energy or time to keep up with everything so the priorities are different! Here are three tips to help you lift that load, and get those feelings of overwhelm under control.
Tip Number One
Ask for help. Seriously. Sometimes that's the hardest question to ask someone, and to admit your failure. But often times, people are just waiting for you to ask!!! Ask for help from your significant other, often times they don't even realize the load on your back. They only see you in the moment, bustling about to finish the dishes, that they really don't see the laundry pile, the dirty toilets, the mess in the kids' rooms, the unseen and unheard duties of a mother. Ask for a babysitter so you can get stuff done.


Tip Number Two
Just start doing. Time block if you wish. Set the timer for 15 minute intervals and start cleaning one area. Once the timer goes off, move to the next area. Spend 15 minutes de-cluttering, and getting rid of excess junk! Here is a three day cleaning blitz when you need an accountability partner,
click here!
By doing nothing, then all the feelings of overwhelm continue to take us down a dark path. I started to resent everything and everyone around me, because they couldn't see how much stress I had on my plate. I started to become bitter towards the house and the chores I had to do. Action over perfection. Just start doing and you will feel so much better about yourself!
Tip Number Three
Have you filled your own cup of love up lately? Like have you went shopping for the day with no kids, or had a spa day, or gone on a vacation? What about a lovely soak in the tub? Start with 15 minutes a day of filling up your own cup and see how much of a difference that makes. Journal, pray, do what you need to do to help you feel more fulfilled in your life.
Overall, if you're feeling overwhelmed about cleaning, its time to start delegating too. Those children who are as young as two can start learning how to clean. I know it takes consistency and hard work in the beginning to teach those little children, but you will reap the rewards well after you have taught them how to clean. Often times I have to get after my children multiple times, but with patience, love and consistency my children are now doing some of the tasks that I used to do.
Being a mom is hard enough, remember the JOY in raising these little children! You're doing a wonderful job, just remember to take care of yourself sometimes, keep your chin up and keep pushing through. You'll get there!!!
Kara- The Mom Nurse

P.S. When you are ready, here are a few things that I can help you with:
~Join the Facebook Group Here. This is for those mom's who are ready for a push to get neat and tidy homes! Start with the Cleaning blitz and find support in this group.
~The Idea Cloud. It's what I created to keep your kids off the screen and busy doing things that I did as a kid! :-)
Nov 20, 2020 02:25 PM Central
Kara Johnson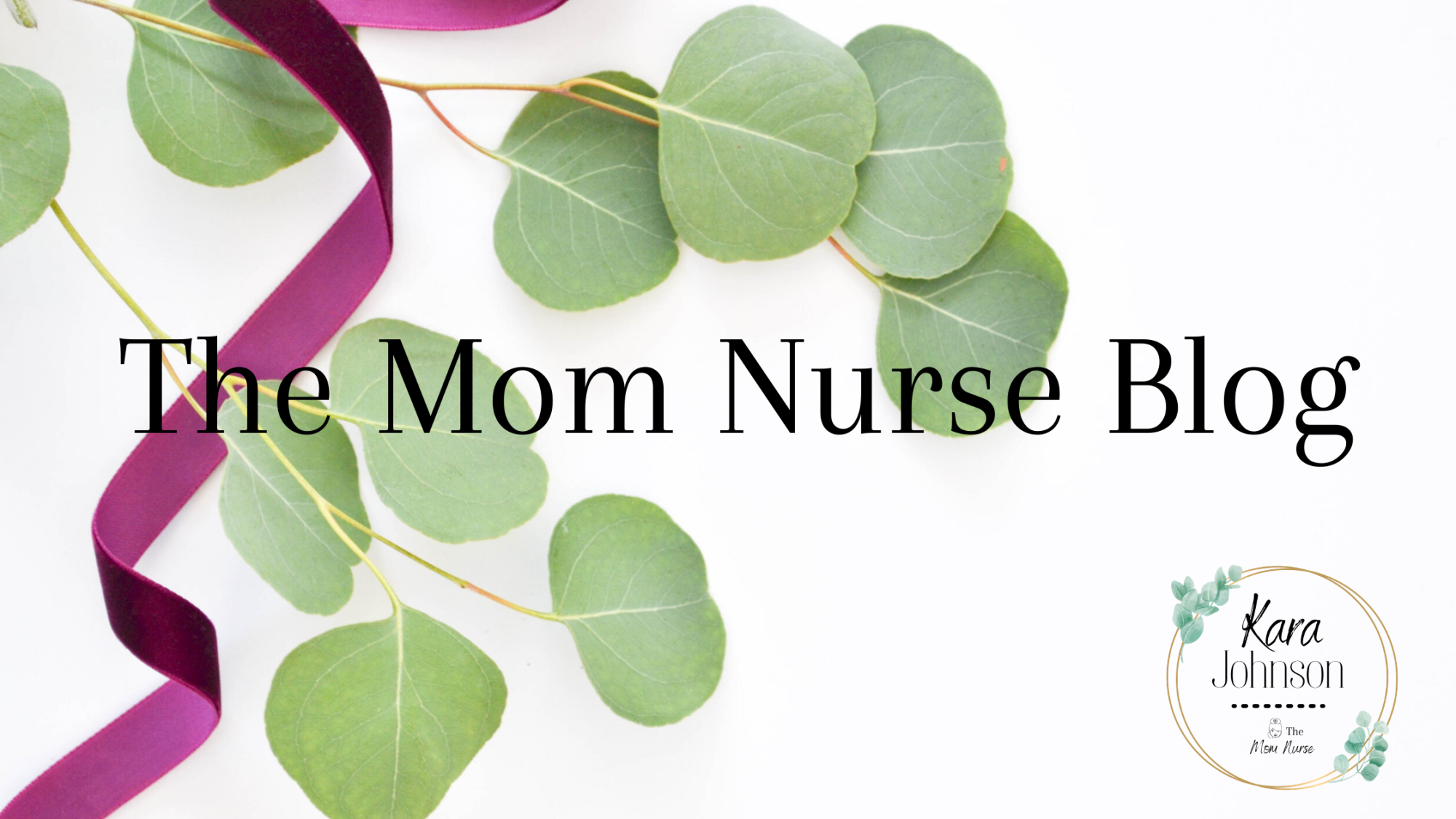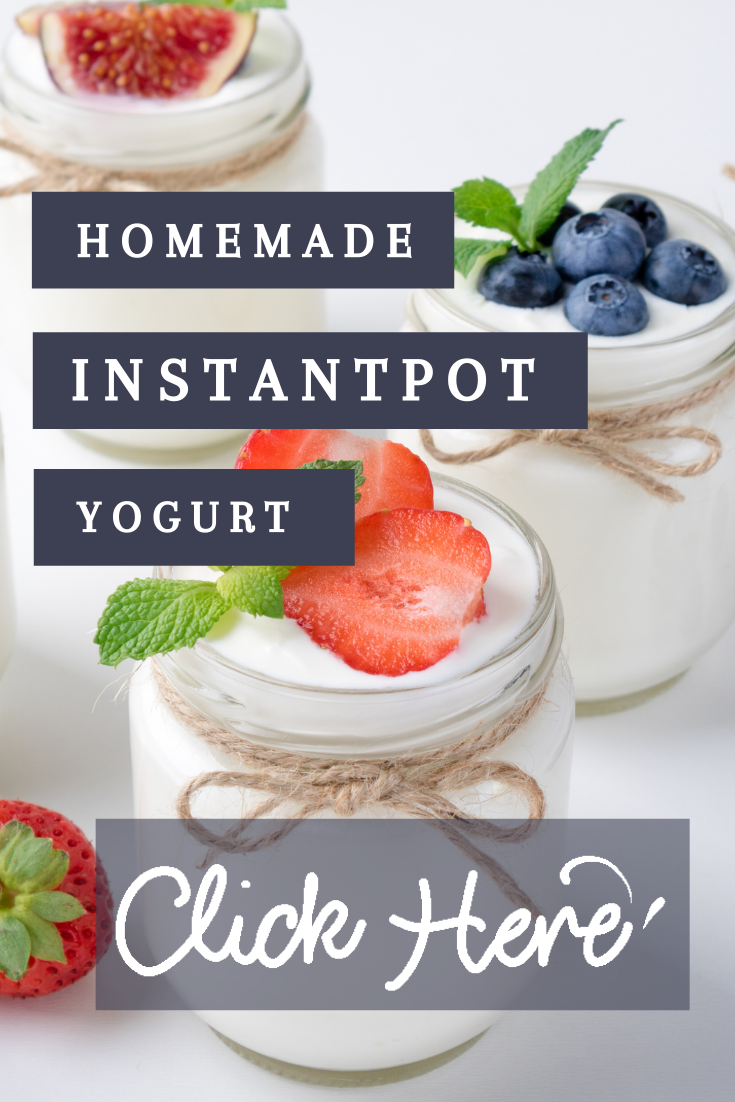 Making Homemade Yogurt in the Instant Pot Ultra
Kara here and today we are going to talk about making homemade yogurt. It is SUPER simple, it just takes quite a bit of time for the yogurt to thicken.
***This post may contain affiliate links, which means I may receive a commission, at no extra cost to you, if you make a purchase through a link. Please see my full disclosure for further information.***
I used my Instant Pot Ultra- and I'll walk you right through the steps you need to do to make the yogurt!!!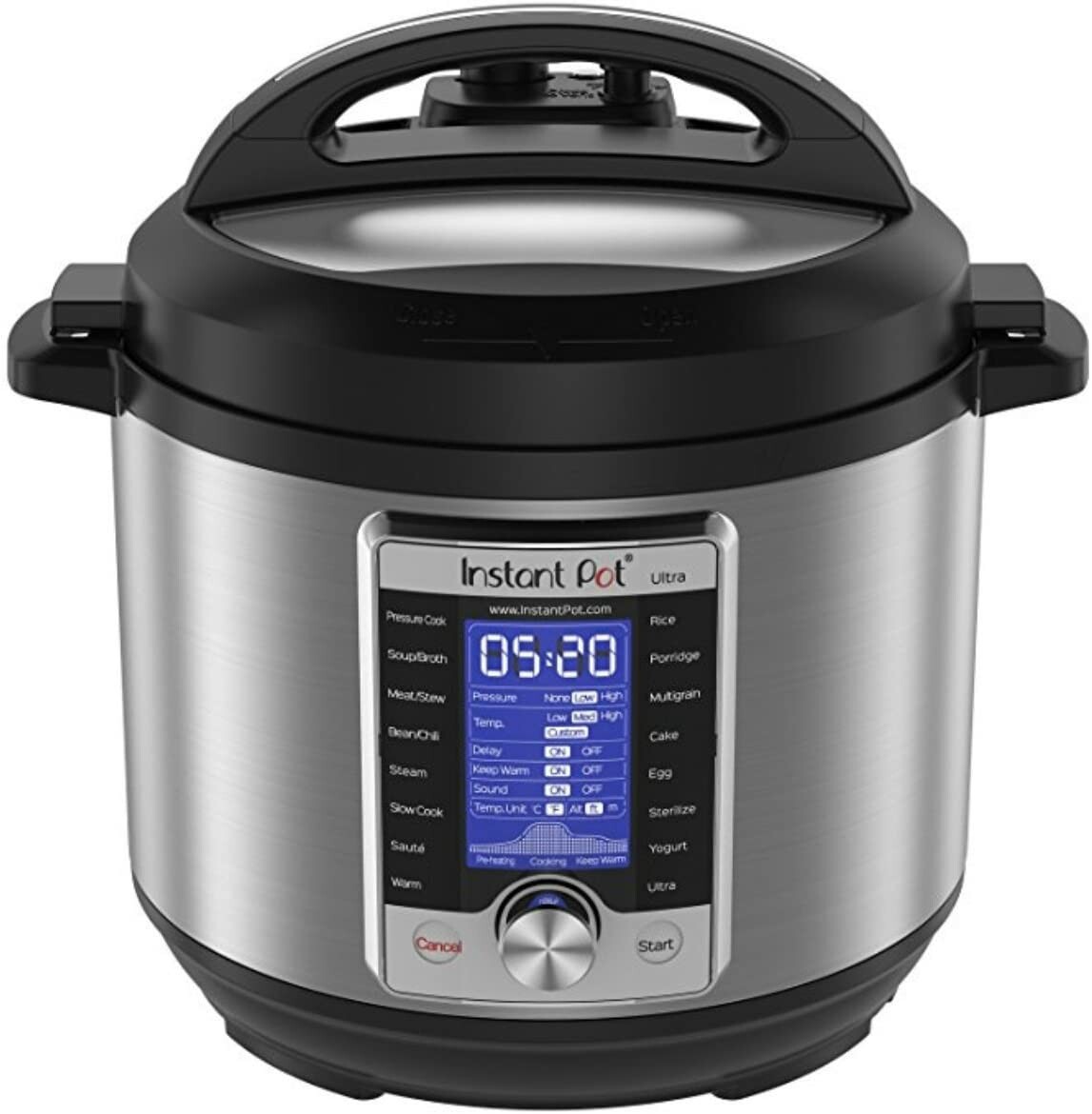 Homemade yogurt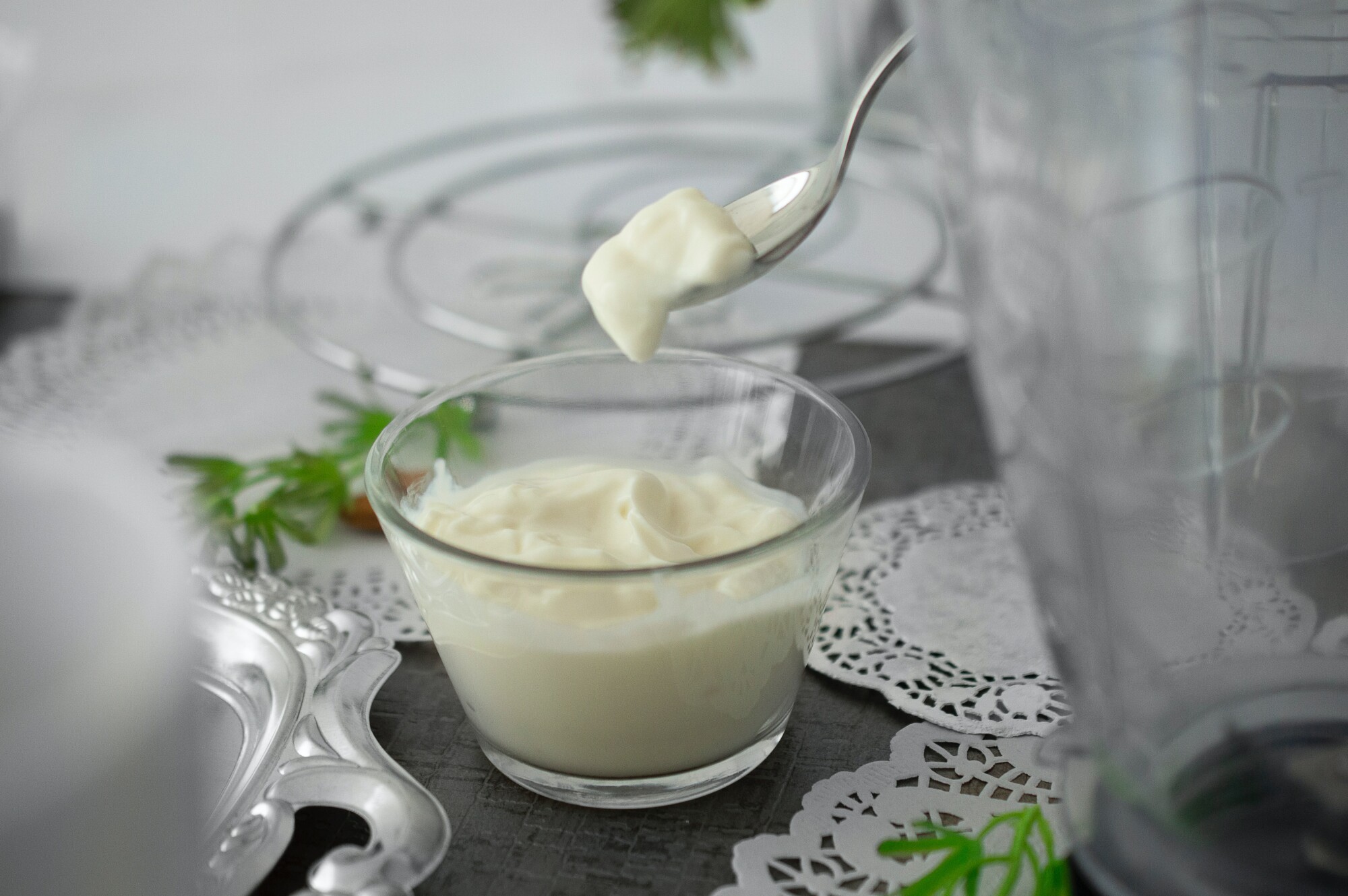 Ingredients
8 C. Milk

2 T. Room Temp Plain Yogurt




Pour Milk into the InstantPot Pot. Cover and push knob to vent. (sealed is fine too, but we arent actually using pressure so it won't seal).
Get to the Yogurt Setting and change the setting to HIGH, Push Start. This will bring the milk to a boil. It will beep when done.
Careful NOT to scrape the bottom of the pot at all. Remove the pot so it can cool down to 110 Degrees and remove the film on the top.
In a small bowl add the 2T of plain yogurt and take 1/2 of the COOLED milk and Mix.
Add the mixture back into the instant pot and stir it in, making sure not to scrape the bottom.
Place the Instant Pot back into the pot and cover. Push the knob to vent.
Change YOGURT setting to the medium setting (107 degrees) and cook for 8-10 hours.
I check around 4 hours to see if it's set yet. The pot will count the hours UP so you can see on the pot how long its been brewing. (the longer it cooks, it will become more tart)
Once it's done you can use a cheesecloth to strain into the bowl for 3+ hours to get a thicker yogurt, or just stir in the whey and eat as is.
Put into sealed containers in the fridge and consume within 1-2 weeks. Discard whey (if you strained it off) or save in the fridge for other recipes.
Now you have your own healthier yogurt, and it's much cheaper too!!! You can freeze portions for up to a month or so to use in the next batch, but it probably won't work for more than one generation.
I also keep it plain in the fridge, without adding honey or maple syrup until I eat it. Then you can use it in smoothies and other recipes, if it's really thick, eat it like sour cream. :-)
---
I hope you enjoyed this recipe!!!
Kara- The Mom Nurse

P.S. When you are ready, here are a few things that I can help you with:
~Join the Facebook Group Here. This is for kind and tender-hearted nurse mama's like yourself, that are needing a little support in your life!

~The Idea Cloud. It's what I created to keep your kids off the screen and busy doing things that I did as a kid! :-)