Apr 22, 2020 10:01 PM Central
Kara Johnson
Hey there I'm Kara and I love helping others find wellness, purpose and abundance!
As I am writing this, yes I am eating an oreo but hey- everything in moderation right? ;-)
I'll work it off later :-) Anyway I wanted to share with you a few of my favorite products I use for pre and post work out!
My first one is Ningxia Red. You would drink this before your work out or run. A friend just shared this with me that she takes her ningxia red right before she starts running, and this gives her the energy that she needs to keep moving!!! She says she has a noticeable difference and I believe it, because this juice is THAT good!
NINGXIA RED is one of Young Living's most favored products. It is one of the most popular products ordered on Essential Rewards orders, too!
NingXia Red is formulated with NingXia wolfberries, a super fruit from the NingXia Province in China.
They have been a part of traditional Chinese medicine for more than 2,000 years.
Wolfberries are often marketed as a superfood because they are rich in vitamins, minerals, and antioxidants.
These berries are among the foods highest in antioxidants. Antioxidants have a positive effect on your health by creating an unfriendly environment for free radicals and should be taken daily.
The second one I want to talk to you about is Aminowise! This is for post-work out.
Helps support muscles during and after exercise to help fight fatigue and enhance recovery
Reduces lactic acid induced by exercise through a complex blend of antioxidants and minerals
Helps support the production of nitric oxide, which can improve vascular blood flow
Contains branched-chain amino acids, which have been shown to aid in preventing muscle breakdown from exercise
Supports hydration by replenishing important minerals lost during exercise
No preservatives, synthetic colors, or artificial flavors
No added sugar or artificial sweeteners
The third one I highly recommend is Pure Protein Complete for after your work out as well!
Supplies 25 grams of protein with an optimal five-protein blend in only 170 calories
Provides a full range of amino acids, including d-aspartic acid, threonine, l-serine, glutamic acid, glycine, alanine, valine, methionine, isoleucine, leucine, tyrosine, phenylalanine, lysine, histidine, arginine, proline, hydroxyproline, cystine, tryptophan, and cysteine
Offers protein metabolism support
Supports ATP production, the energy currency of the body, with elevATP—an extract of ancient peat and apple
Supports post-workout muscle recovery
If you would like the full class on ALLLL the wonderful products to use from young living you can find that here. (tap the photo)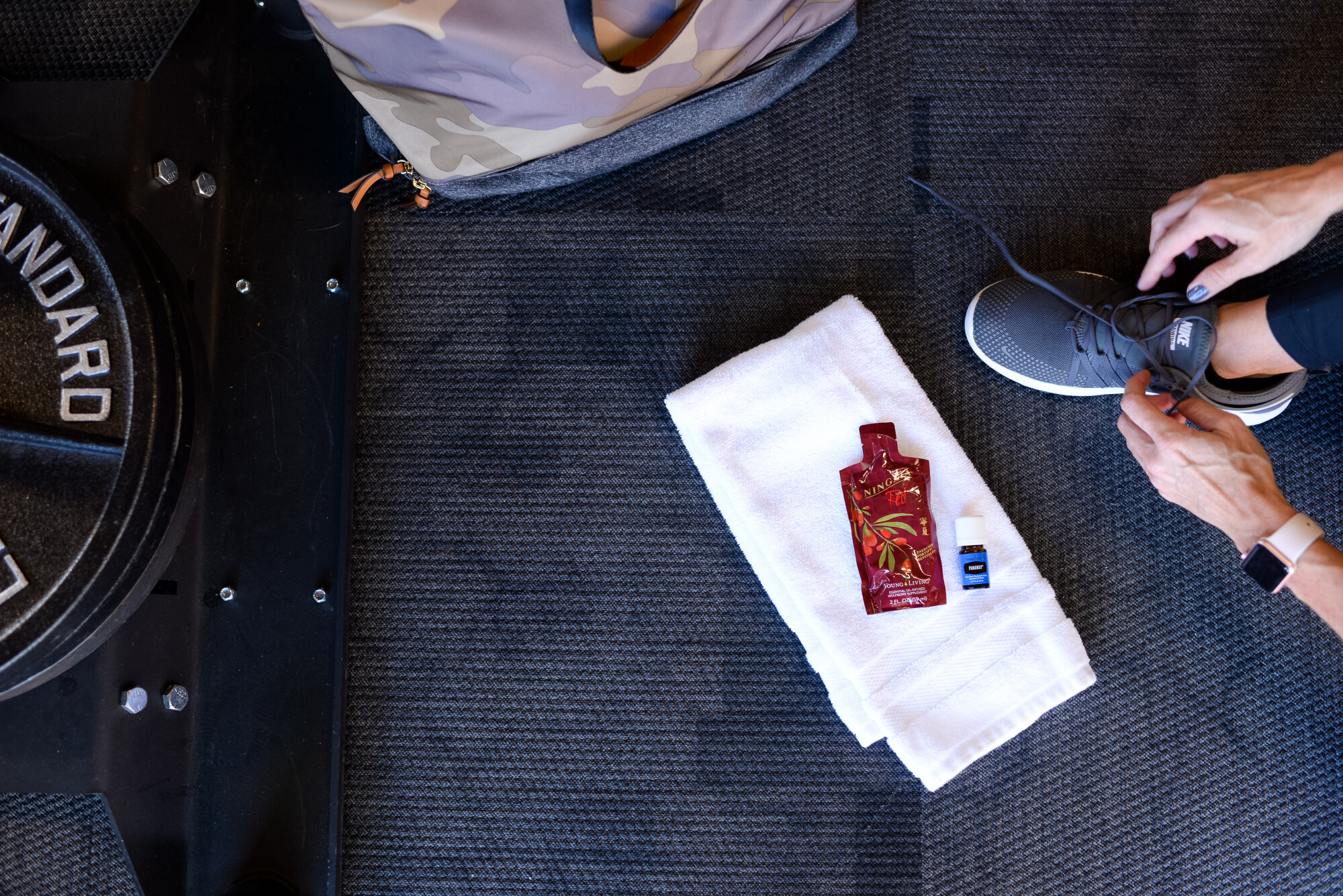 Or please feel free to join our facebook group where we have lots of different topics about Motherhood
here
!
I hope you learned something and I hope you have a wonderful day. Thank you for reading!