Jun 12, 2021 03:37 AM Central
Kara Johnson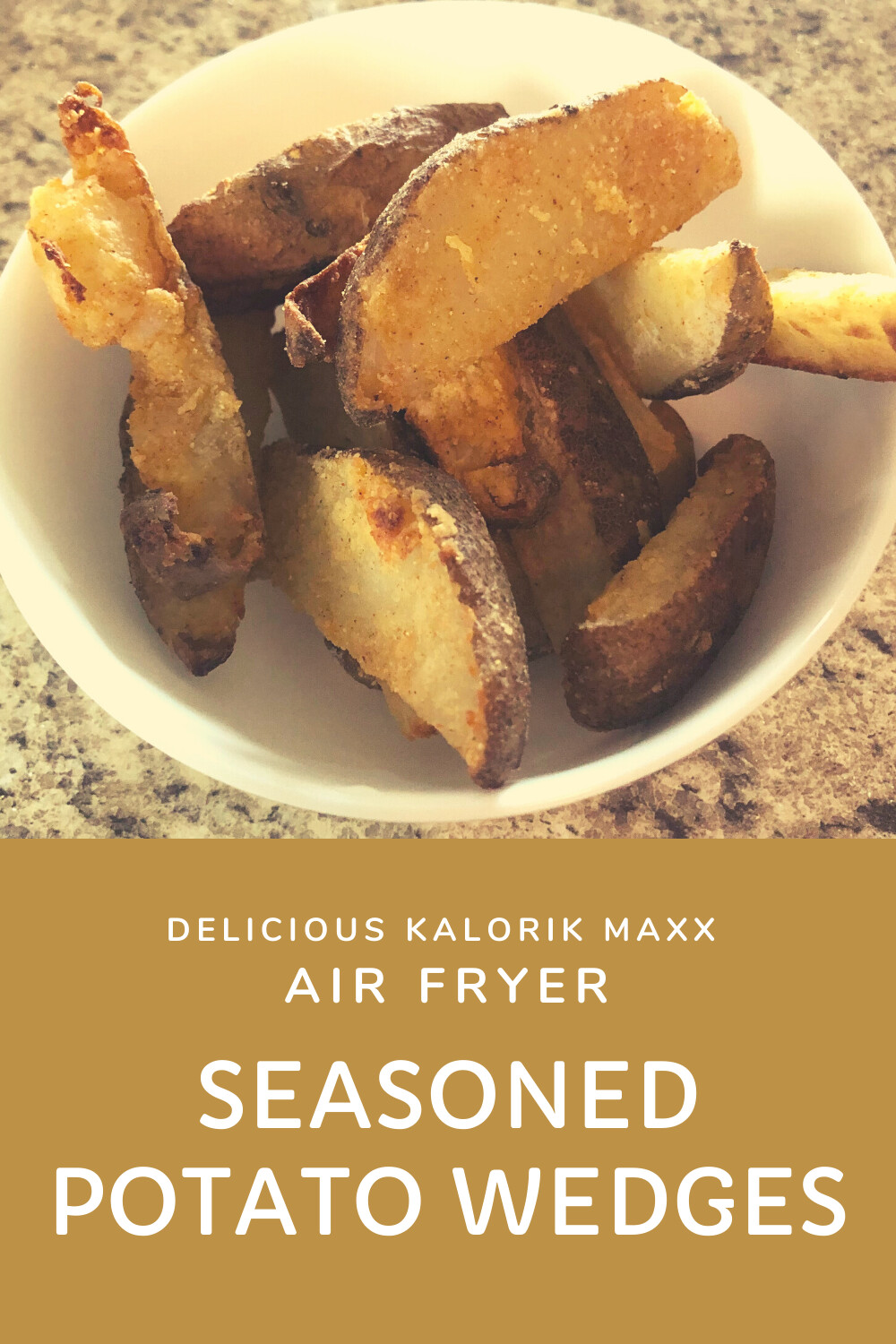 Hey There!
Kara the Mom Nurse here. I am now a stay at home mom and enjoy cooking healthy options from scratch for our family of 7 (soon to be 8!!!)
I had found a recipe online for seasoned baked potato wedges and refined it for the Kalorik MAXX Air Fryer (26 qt) size. Known as Jojo's or whatever other name you have for these potatoes, they turned out delish!
Ingredients/Supplies:
6 Russet Potatoes
4 T. Flour
2 T. Seasoned Salt ( I used lawry's)
2 T. Oil ( I used avacado oil, I would use a light oil as olive oil would take away from the seasoned taste)
Gallon Ziploc Bag
First I baked the potatoes in the Kalorik: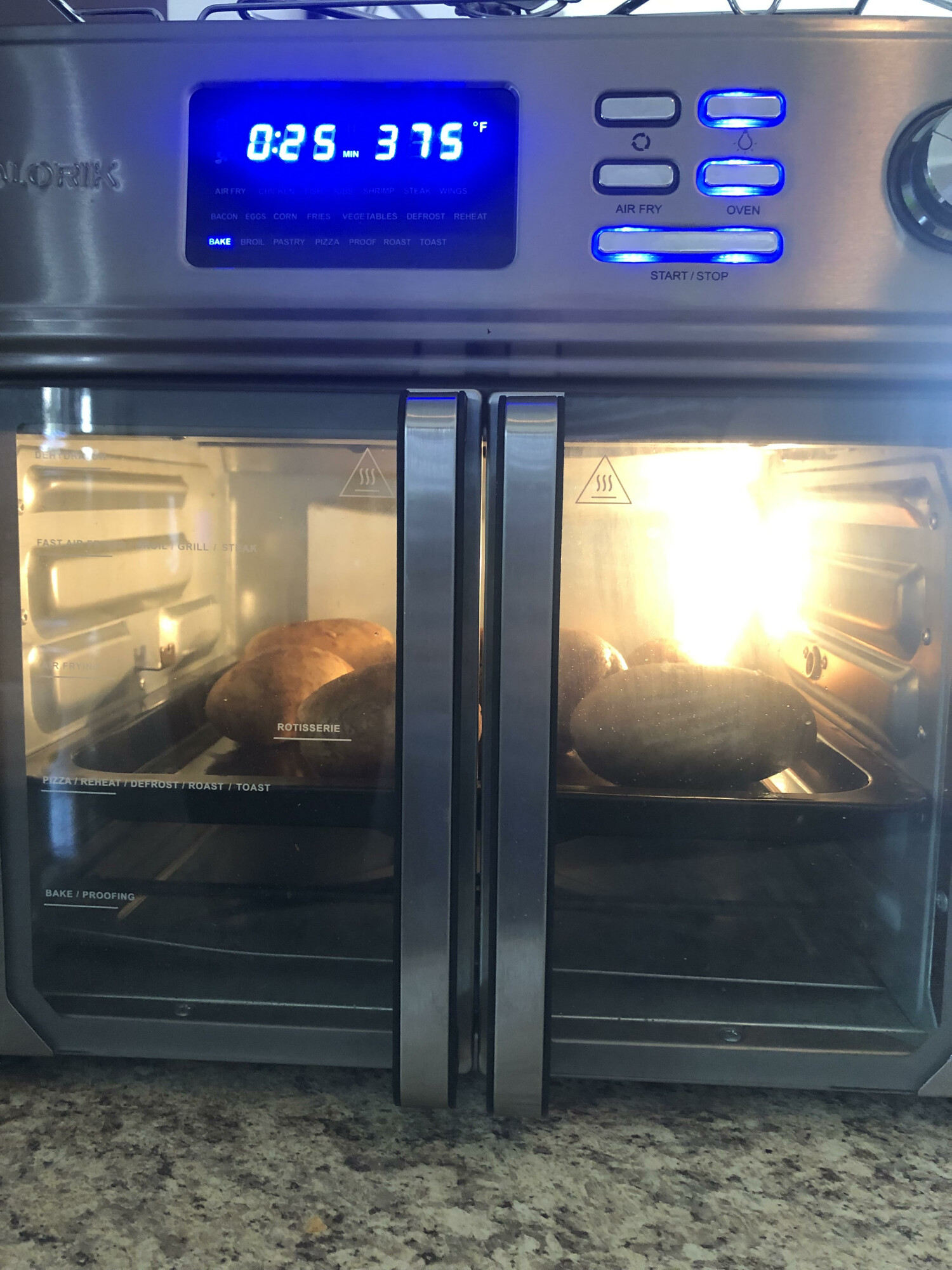 I baked the potatoes for 52 minutes at the 375 temp on bake setting. This was a tad too long for the smaller sized potatoes and then they were pretty crumbly and I wasn't able to use some of them for this recipe. Alternatively you can bring a pot of water to boil, then boil for 10 minutes. I did NOT peel them, although you can if you prefer. Jojo potato wedges are made with the skin on.
Once the potatoes were done I took them out and cut in half to cool a bit, then cut in the wedges.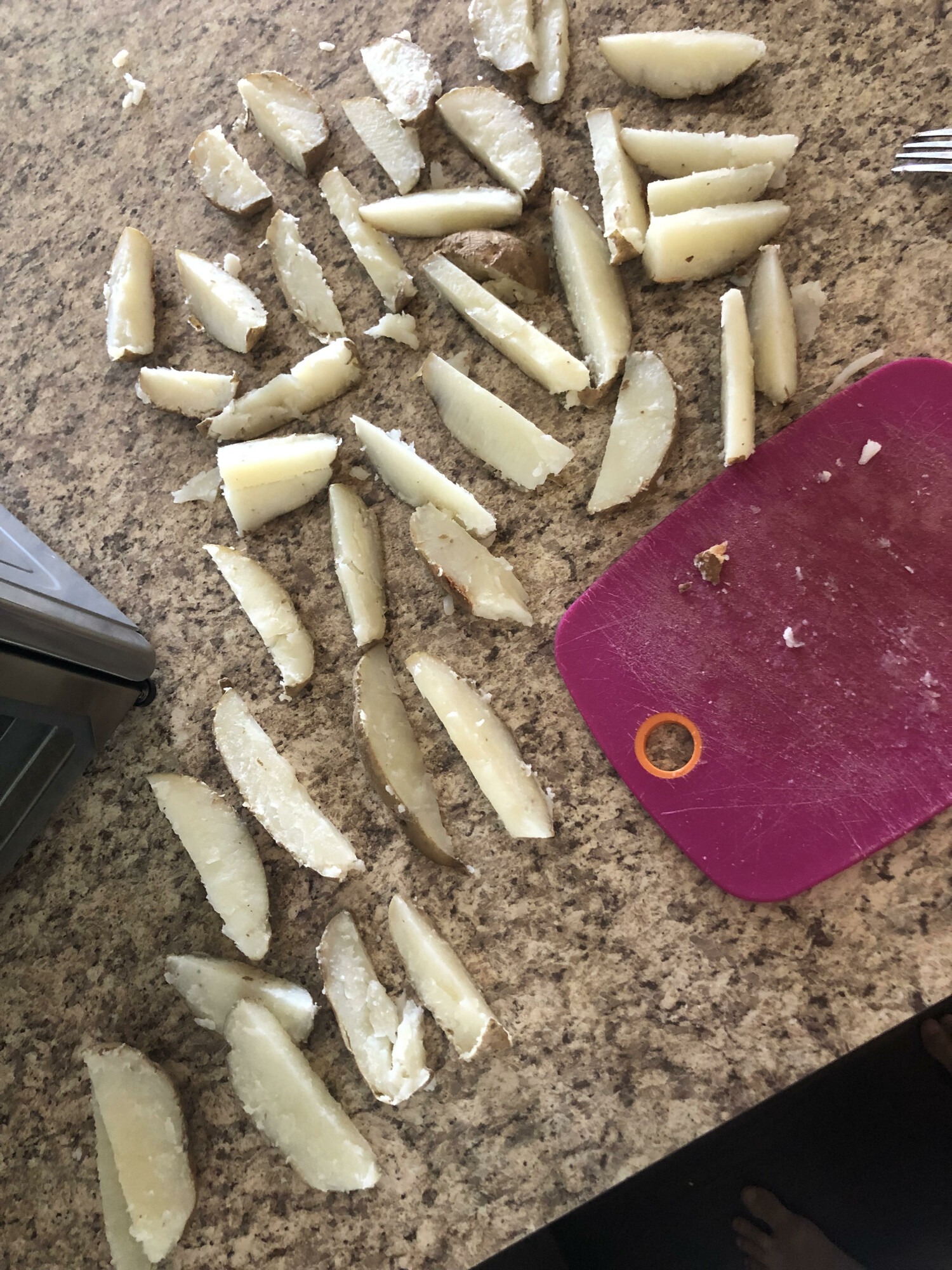 Allow to cool slightly before putting in the gallon ziploc baggie. While they are cooling, add the flour and seasoning salt to the ziploc bag and mix together. Once the potatoes are cooled a bit, add to the ziploc bag and then shake gently to get the flour mixture covering the potatoes.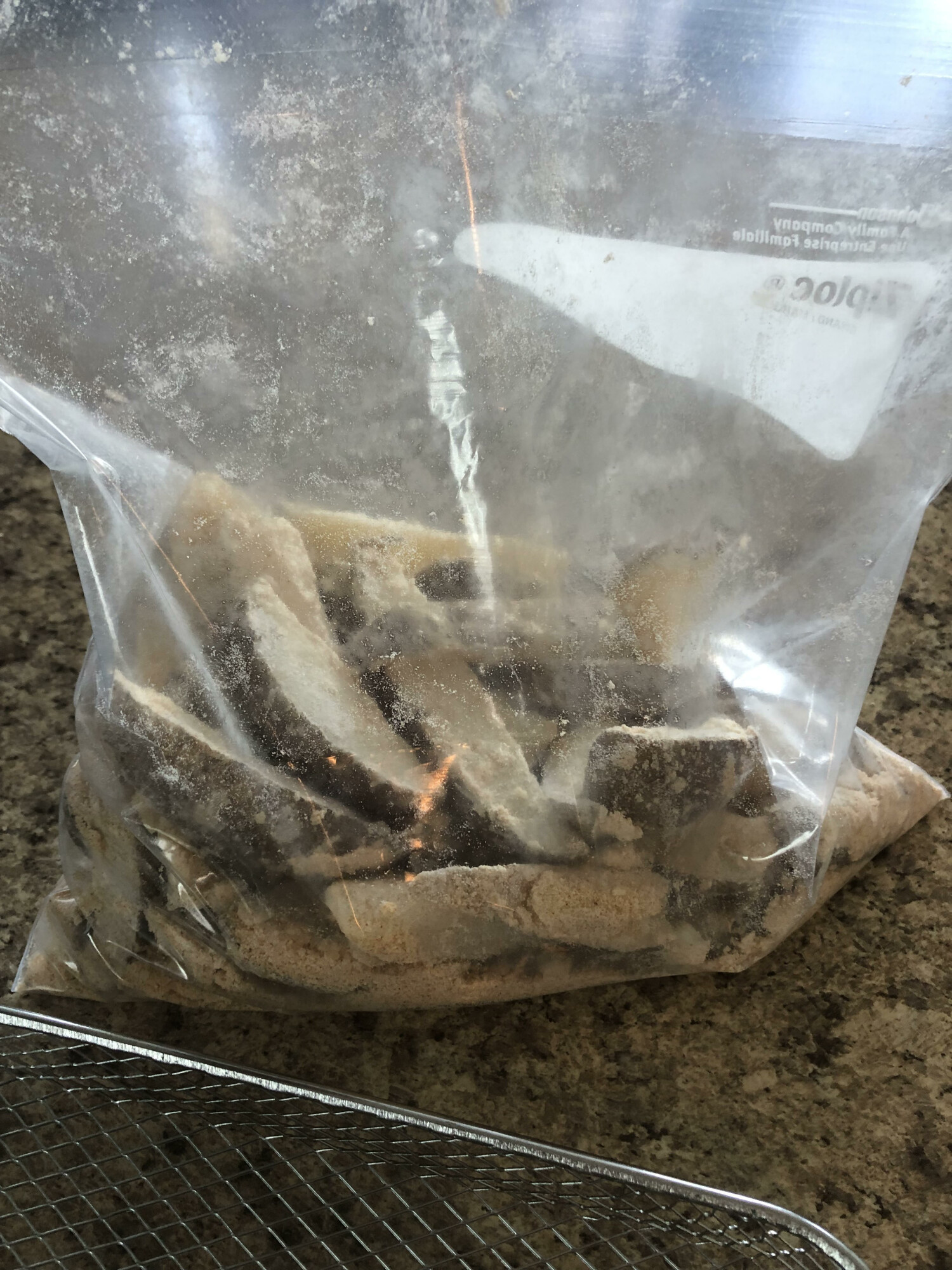 Next I put the seasoned potato wedges into the air fryer basket over the sink and shook the excess flour mixture off.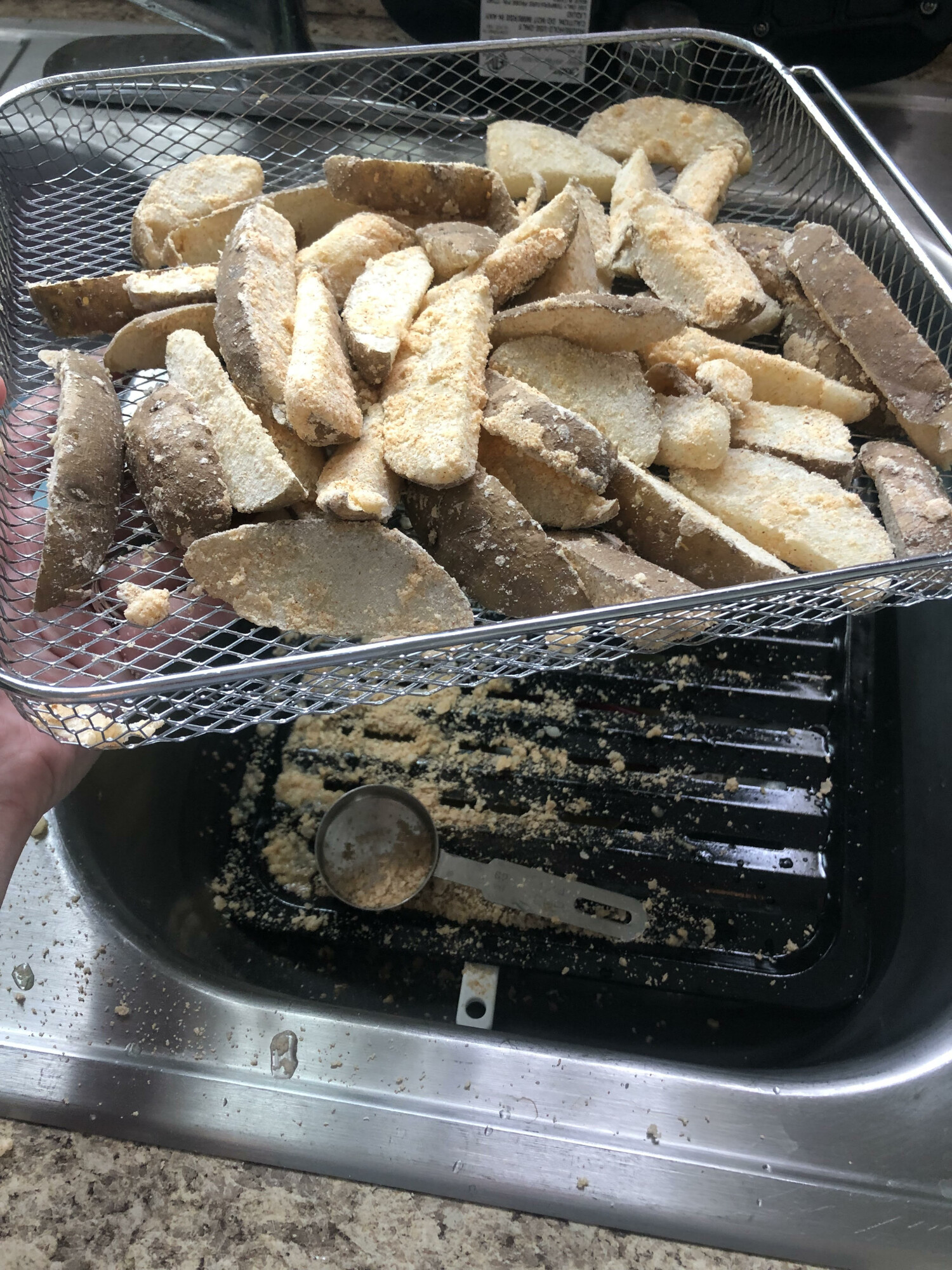 After I shook off the excess flour, I poured the oil over the potatoes and shook to incorporate. I personally just poured the oil over and didn't measure exactly, you could also add the oil to the flour mixture in the ziploc bag if you prefer less mess.
Then I popped the air fryer basket into the Kalorik, and selected the Air Fry option, and used the "frys" option. It baked them for 15 minutes at 450 and that seemed to be perfect! I stopped halfway through cooking to shake them up so they would evenly brown and crisp up.
You may want to set a separate timer to check or just adjust the time for 7 minutes so it will stop and you can shake, then put for another 7-8 minutes.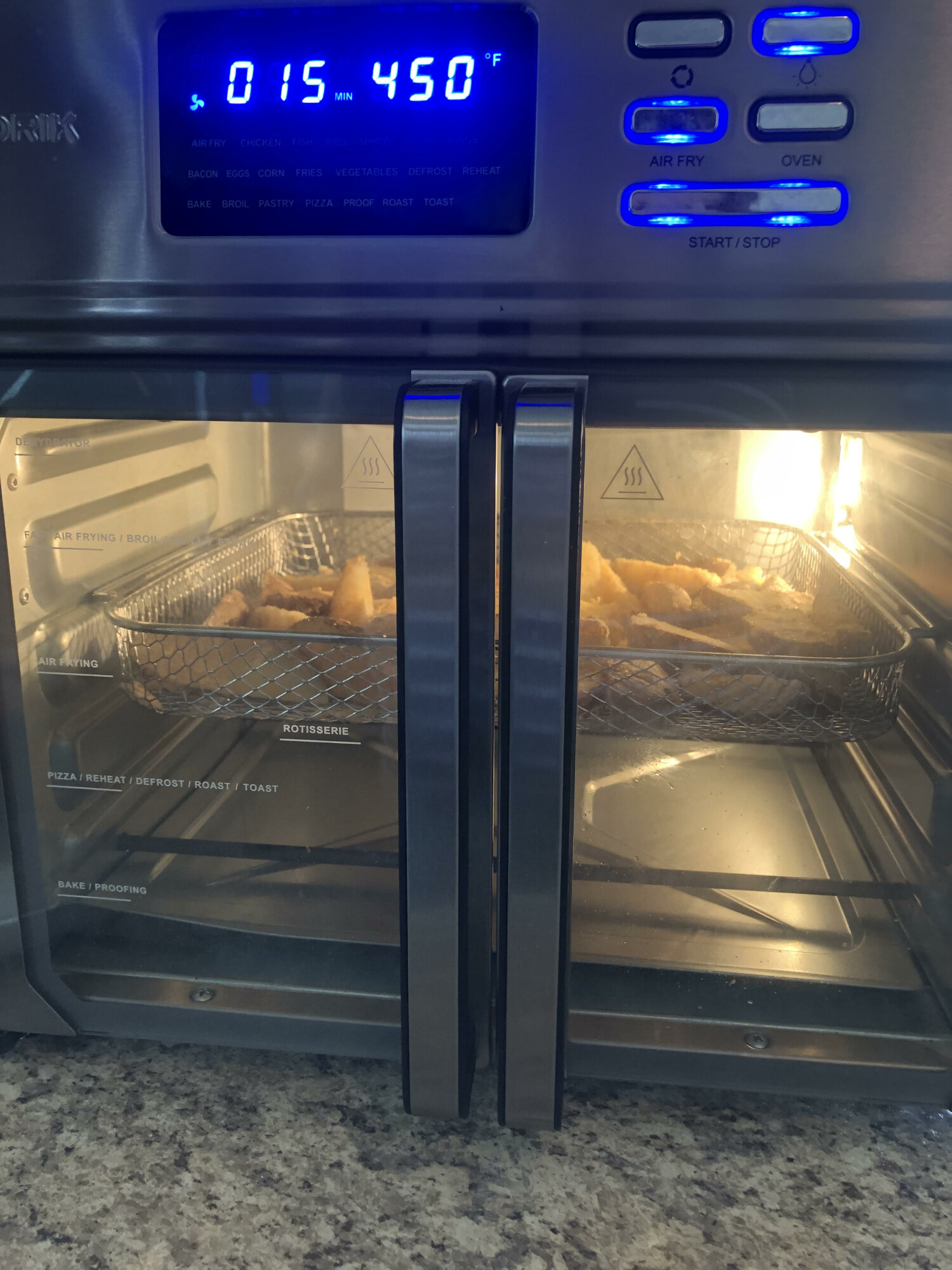 Let cool slightly and then enjoy!!! There wasn't any potato wedges left!!!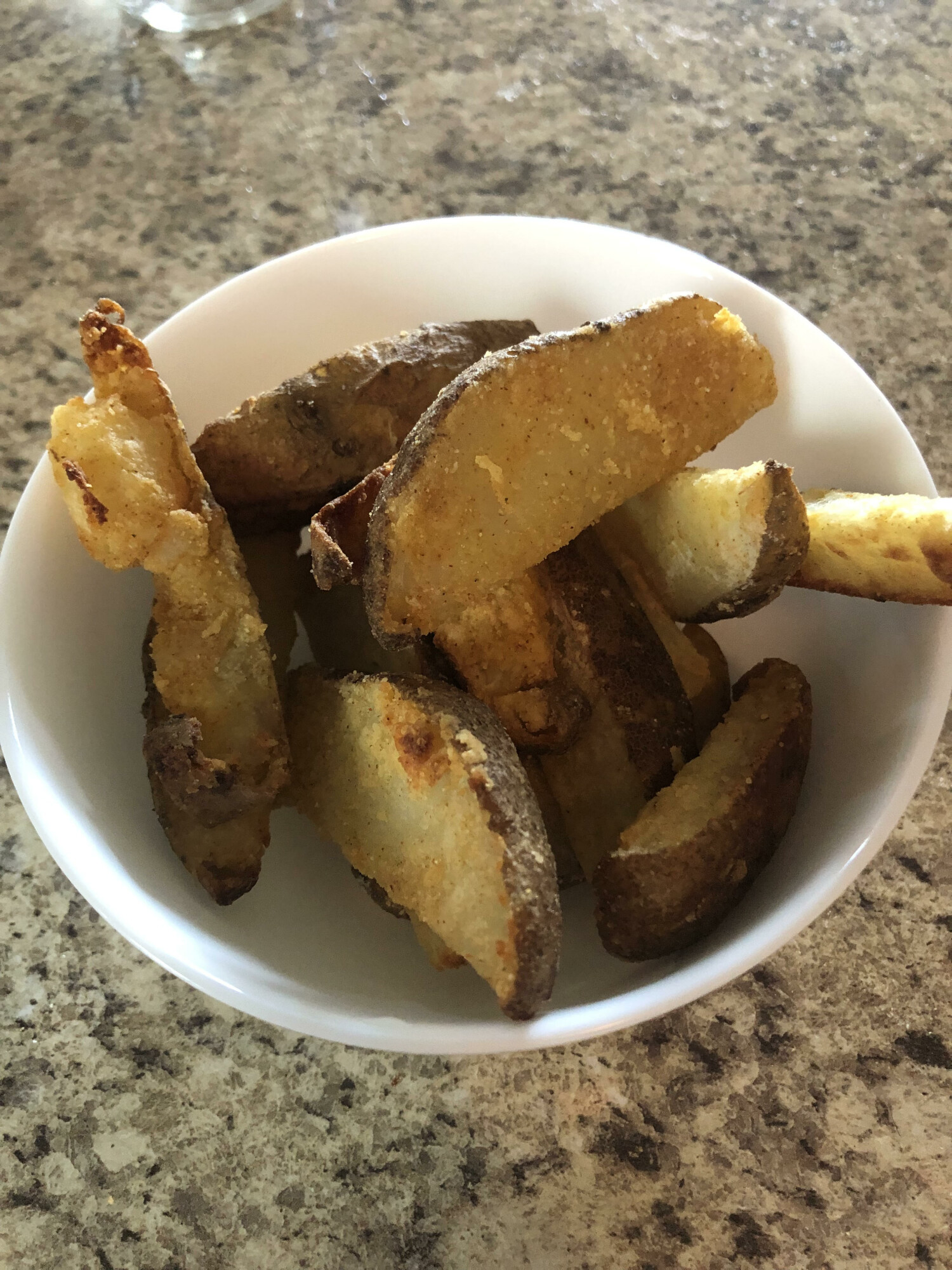 Here is the final product. They sure were tasty! Feel free to change up the seasonings if you wish. If you don't have seasoned salt like lawrys, you could make a mixture with 1 tsp. garlic powder, 1 tsp salt, 1 tsp. onion powder, 1 tsp paprika. (or make up your own, and comment below what you did!)
Kara- The Mom Nurse

P.S. When you are ready, here are a few things that I can help you with:
~The Idea Cloud. It's what I created to keep your kids off the screen and busy doing things that I did as a kid! :-)