Jun 9, 2020 03:16 AM Central
Kara Johnson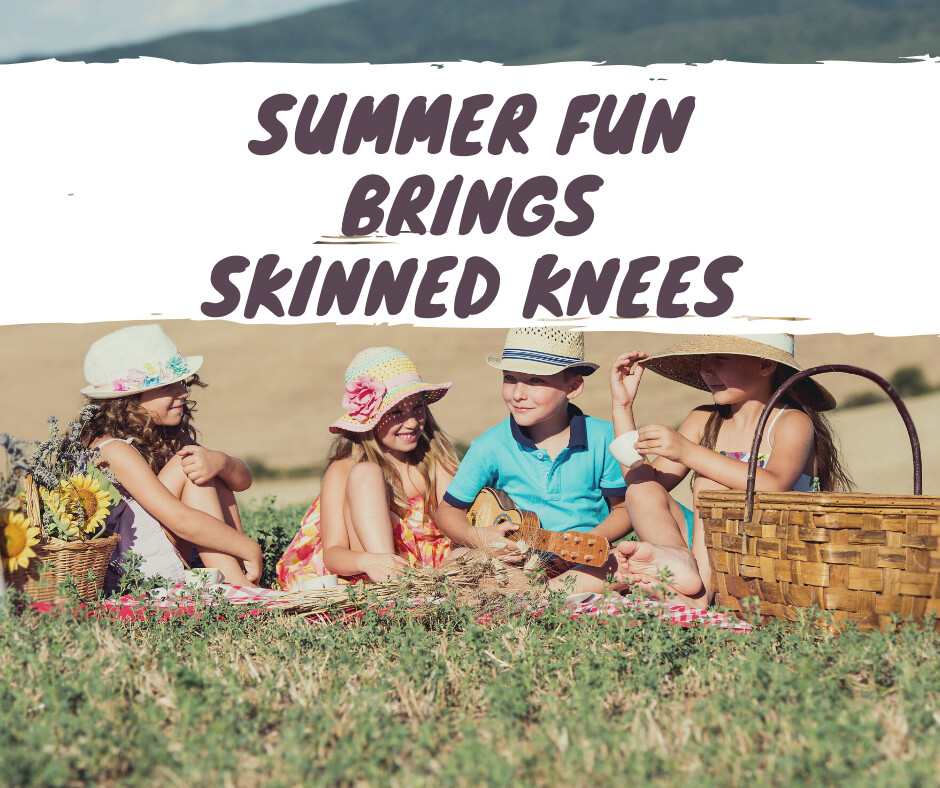 Hey there! I'm Kara, The Nurse Mom! I help other nurse mom's find whole body wellness for their children and themselves.
With summer upon us, the kids are getting their fair share of boo-boo's and bumps, scrapes and more! They have been out on their bikes, playing in the shrubs, anything and everything outdoors in Alaska here.
First things first, make sure you wash the wound with soap and water to remove any debris inside (i.e. sand, dirt, etc). Then pat try if they allow you to, or air dry. Then apply the bandage!
We have been going through band-aids like water, and I also have been using gauze with medical tape so it covers their whole skinned up knee. I also put a special whipped home-made cream on the gauze/band-aid as well, to put a layer of protection and boost healing! (It's literally whipped and I call it the whip-balm)
The kids have sure been enjoying our first Alaskan summer, and we don't want those skinned knee boo-boo's to get in the way!
If you'd like the recipe for the home-made whip-balm,
click here.
I also have an exclusive group just for nurse mom's and you can
join that here
!