Sep 22, 2020 01:22 AM Central
Kara Johnson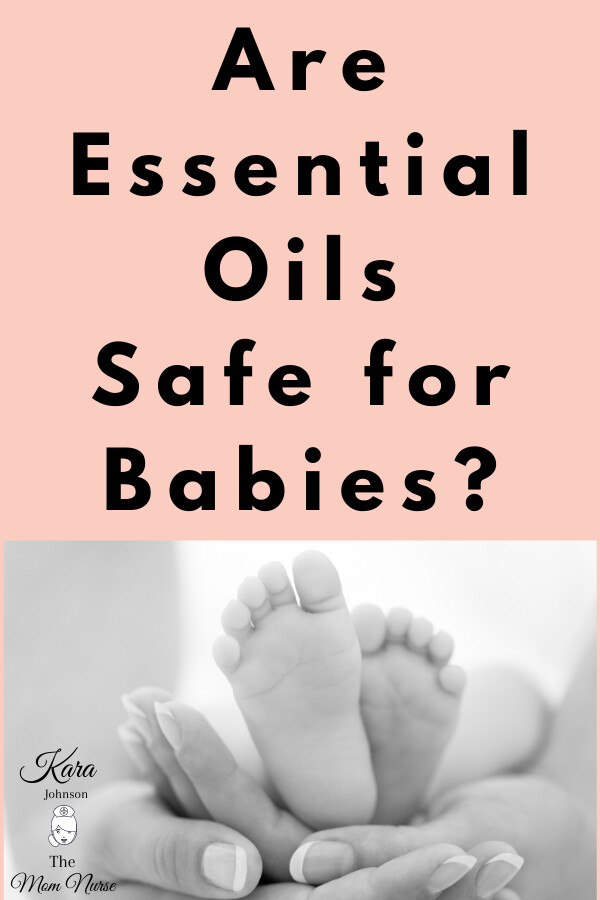 Are they safe for babies? Yes, with proper use, knowledge on how and what to use and when!
The Nurse Mom to Five here, with some information related to essential oils and babies.
Are they safe for babies? Yes, with proper use, knowledge on how and what to use and when!
It's really not as complicated as you think.
I've used essential oils for all five of my babies and had FANTASTIC results!!! Now these doesn't mean you can just willy-nilly slap essential oils on your baby and know they are safe, you should have a general idea of diluting, what to do when they react to an oil (and by react I mean their skin turns red... it actually doesn't mean they are allergic!!!), when to use them and HOW!!!
You also need to be using the highest and purest quality. You don't buy a knock-off coach purse and expect it to last like a real coach purse do you? You don't buy the cheap coffee and expect it to taste like the high end coffee shops do you? I would not use cheap oils on my babies that's for darn sure.
I have found my babies and kids have QUICK results with inhalation via the diffuser or just holding the bottle nearby with the top off. I have had babies calm down in 20 seconds or less using Peace and Calming near their nose!!!
I didn't always start out so confident with using essential oils, but I have done a lot of research, gone to many trainings and also have many books I can reference when needed. I have gained years of confidence but I will be teaching that to you in my up and coming "Beginner Essential Oils Course for Babies and Children", that will get you using them confidently and safely within ONE hour! My goal is to get you using those essential oils that may be just sitting in a cupboard somewhere... OR maybe you are curious if these could be beneficial for your family!
The course would help you with that too! :-D
If you would like to opt in to know when the course will be available, Click here
OR text BABYCOURSE to 651-370-9490.
Otherwise, Have a wonderful day!!!
P.S.

Here is also another

blog post

to check out on dilution and safety in children. This has some other helpful info!